CEO and Commissioner of State Revenue Victoria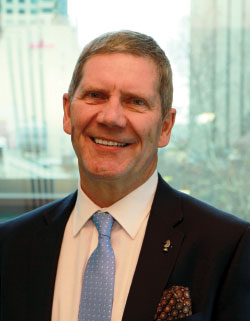 Mr Broderick was appointed Chief Executive Officer and Commissioner of State Revenue in April 2002.
He joined the SRO as Executive Director of Operations in 1998 after holding senior positions with ASIC where he was responsible for a range of functions including organisation development, customer services and quality management.
At the SRO, Mr Broderick, in his later role as CIO, was also responsible for the implementation of the $30m redevelopment of all of the IT tax systems, the implementation of e-Business transactions and the introduction of a state of the art VOIP system. In 2003 the SRO insourced its ICT function making considerable savings over its previous arrangements.
Under Mr Broderick's leadership the SRO won a Australian Human Resources Institute award for excellence in people management, was the first Government Agency in the world to achieve IT best practice accreditation under the ITIL certification regime, was awarded an Australian Business Excellence Award for Information and Knowledge Management and in 2006 was declared by Computerworld magazine as having the best small IT shop in Australia.
Mr Broderick has an MBA, is a Fellow of the Australian Institute of Management, is a CEDA Trustee and was awarded a 2006 Symantec IT Visionary of the year award for the Asia/Pacific region.