CEO and Commissioner of State Revenue Victoria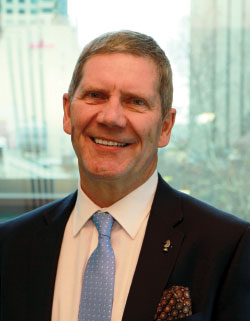 Paul Broderick was appointed Chief Executive Officer and Commissioner of State Revenue in June 2002.
Under Paul's leadership the SRO won an Australian Human Resources Institute award for excellence in people management, was the first Government Agency in the world to achieve IT best practice accreditation under the ITIL certification regime, was awarded an Australian Business Excellence Award for Information and Knowledge Management, in 2014 won an award for best government call centre in Australia and in 2015 won an award for best renewed website in Australia.
Paul has an MBA from the University of New England, is a CEDA Trustee, is a Fellow of IPAA, was awarded a Symantec IT Visionary of the year award for the Asia/Pacific region and was awarded a Public Service Medal in 2013 for outstanding services to tax administration.