Executive Director – Policy, Advisory & Legal Services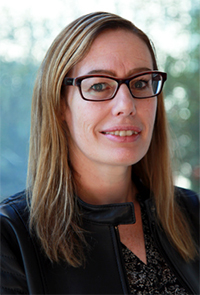 In July 2015 Paula was appointed as the Executive Director of the Policy, Advisory & Legal Services Division. The Division's legal, policy, tax advisory, and review specialists consider and resolve disputed tax assessments, provide revenue policy advice to government, and deliver a range of advisory services to assist customers and practitioners in meeting their state tax obligations. Paula is also the chairperson of the Victorian State Taxes Consultative Council which convenes quarterly.
A qualified solicitor, Paula joined the SRO in 2001. She has worked in a variety of legal, legislative, policy, project and management roles across the SRO and in the Department of Treasury & Finance.
Paula holds a Bachelor of Laws, a Diploma of Litigation, and a Graduate Diploma of Business Management.