Eligible Commonwealth concession card holders may receive an exemption or concession from duty when they purchase a property in certain circumstances. These are identified concession cards issued by the Department of Human Services (DHS) or the Department of Veterans' Affairs (DVA).
Eligible concession card holder
You are an eligible pensioner if you hold one of the following cards (pictured below) in your own name (as the "primary card holder"):
An eligible DHS Health Care Card
DVA Health Care Card – Gold Card
DHS Pensioner Concession Card
DVA Pensioner Concession Card
DHS Commonwealth Seniors Health Card
DVA Commonwealth Seniors Health Card
If you are listed as a dependent or partner on another person's concession card, you are not considered the holder of a card for the purposes of the duty exemption or concession, unless you also hold a concession card. If you do hold a card in your own right, you may be able to benefit from the duty exemption or concession on a future transaction.
Approved cards
DHS Health Care Card

DHS healthcare cards contain a code, denoting the type of card that has been issued to the holder. The two or three letter code representing the type of healthcare card can be found on the face of the card, just after the "card start" date.
Note: Foster Child Health Care Card (FO) and Carer Allowance Health Care Card (CD) holders are ineligible for this exemption or concession from duty.

Family assistance and parenting payment partnered

In limited circumstances, both the primary cardholder and their partner are considered to be cardholders for the purposes of the duty exemption or concession. This means both are eligible pensioners for the purpose of the duty exemption or concession.
The Family Assistance (FA) or the Parenting Payment Partnered (PP) health care cards are the most common examples of this.
DVA Health Care Card – Gold Card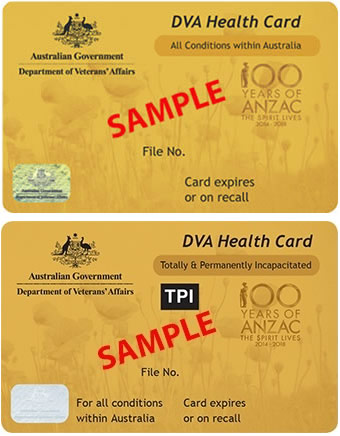 DHS Pensioner Concession Card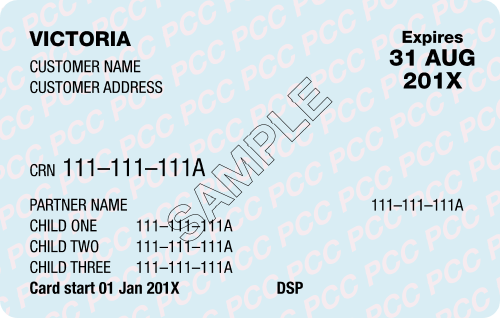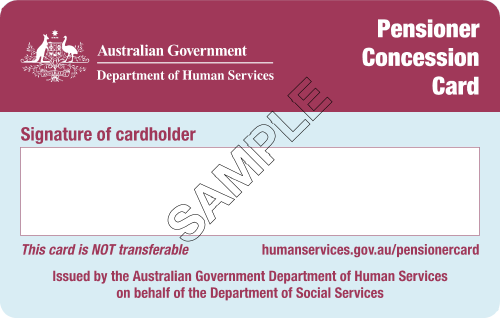 DVA Pensioner Concession Card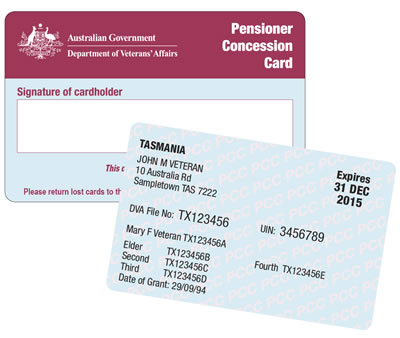 DHS Commonwealth Seniors Health Card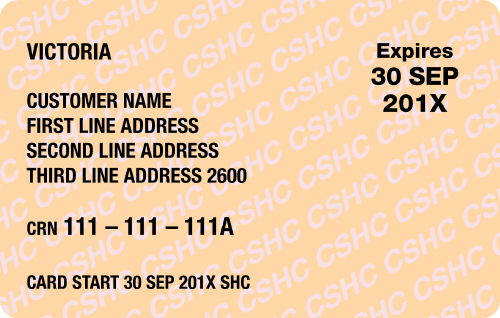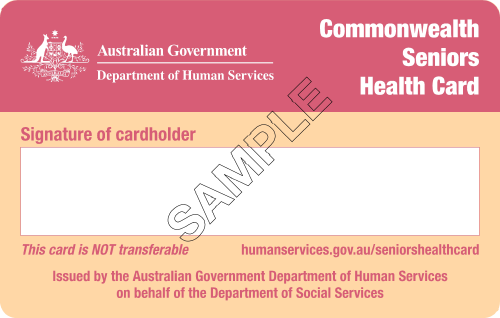 DVA Commonwealth Seniors Health Card